Manage Animals!
We make it easy to keep track of your animals. Everything you need to know about an animal is instantly at your fingertips.
Hospitium features streamlined, centralized records for each animal.
Animal Details: Name, breed, age and images of the animal.
Status: Is an animal available for adoption, sanctuary, in foster care, new intake, awaiting surgery?
Veterinary History: Has the animal been spayed/neutered? Does it have special medical needs?
Temperament: Is the animal a biter? Now it's easy to know.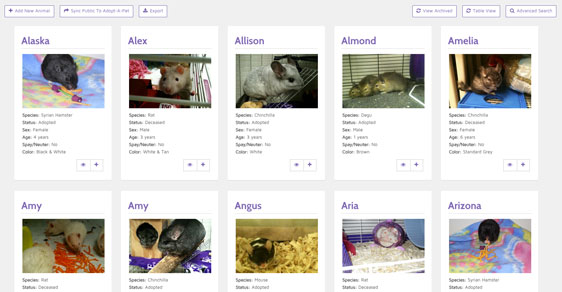 Manage Contacts!
People are just as important as the animals. Keep track of volunteers, vets, and anyone else you want.
Phone Numbers.
Emails Address.
Physical Addresses.
Services Offered.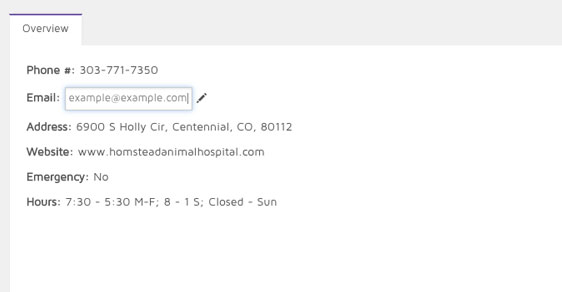 Report Everything!
We make it easy to export your data in any format you want.
Filter your data how you see fit. Sort and search data by any field available.
Customizable and embedable graphs coming soon.